DYG Gear Motor Co.,Ltd.
E-Mail:leo@purros.com
TEL:+86-13676697345
Fax:+86-576-89891700
Address:No.2, 16 Block, China-German Industrial Zone, No.558 HaiHao Rd, Taizhou City, Zhejiang, China.
40W 90mm Micro AC Gear Motor
40W 90mm Micro AC Gear Motor
Model NO. 5IK40GU
Minimum order quantity:1 box
Accept Min order:Yes
Supply Ability:10000 box / Month
Country of Origin:China
Stock Time:25 Days
Basic Information
Power:40W
Voltage:1PH110V / 1PH220V / 3PH220V / 3PH380V
Current:0.19,0.22...0.72A
Frequency:50 / 60Hz
Starting Torque:180 / 235 / 540 / 650mN.m
Rated Speed:1300 / 1500r/min
Rated Torque:250 / 295mN.m
Ratio:3, 3.6.....300
Dimensions:90×90mm
Product Description
Motor Technical Parameters


●Parameters in above table refer to motor alone, without any load device.
●Permissible change in rated speed and rated current of the motor is within the range of ±5%.
Reduction Motor Max Allowable Torque


●The speed is based on the synchronous motor speed reduction ratio as a benchmark calculated by dividing the value of. Actual speed will vary the size of the load changes in less than the values shown in 2-20%.
●Hope to the table of the reduction ratio is greater than the further reduction, it would be installed between the motor and the reducer reduction ratio of 10 the middle of the reducer.
Circular shaft type (Structure: Motor)

GK With terminal box type (Structure: Retarder+Motor+Terminal box)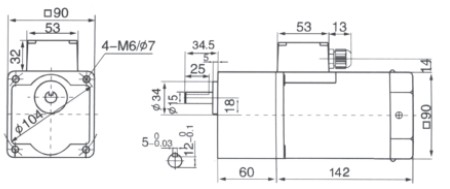 GK Optical axis type (Structure: Retarder+Motor)

GK Speed regulation type (Structure: Retarder+Motor+Speed regulation)
GS Brake optical type (Structure: Retarder+Motor+Brake)

GS Brake speed regulation type (Structure: Retarder+Motor+Brake+Speed regulation)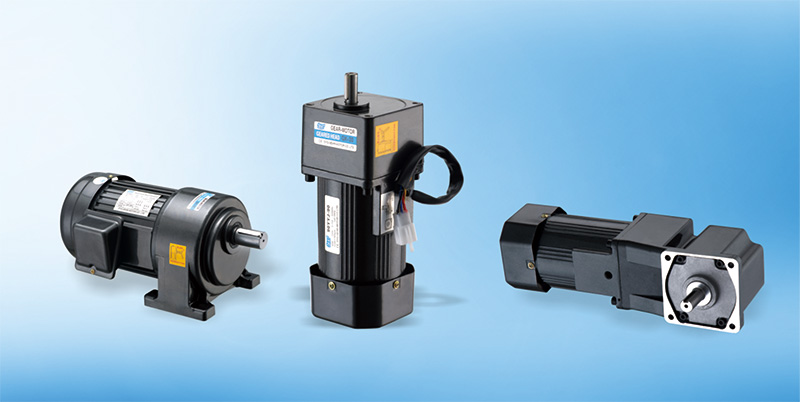 Main Applications
Perfect for the machinery and equipment of following industry:
●Conveyor & Material handling
●Mining & Quarry
●Crusher & Cement
●Automatic production line & Mixer
●Transport & Packaging
●Food machine & Beverage
●Construction & Metal processing